General Dental Services
The practice of Joseph E Golding DDS is your trusted partner in preserving your dental health. Our mission is to ensure that your teeth and gums remain healthy for years to come. To get a better idea of the dental treatments we offer, contact our office in Columbus, IN.
Tooth Extractions
Extractions are sometimes necessary to remove teeth that are beyond saving. Dr. Golding does most extractions in our office.
Preventive Care
Regular dental cleanings are essential to maintaining healthy gums and teeth. A dental cleaning and checkup should be done twice yearly. Neglecting your checkups can lead to periodontitis, also known as gum disease.
Payment Details
It is our policy that the first visit is paid in full at the time of service, unless otherwise arranged. We accept cash, MasterCard, Visa, Discover, CareCredit, and checks for payment. Take note that we offer 5% discount for all dental services paid in full by cash.
Your insurance will be accepted after your initial visit. For extensive treatment plans, payments can be made in phases upon approval. Please remember to bring your insurance card to all appointments. By doing so, your deductible and maximum amount of benefits per calendar year can be established.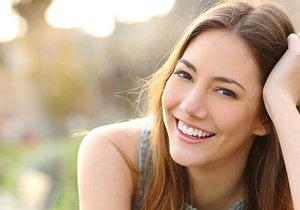 For questions about sedation dentistry, call us today at 812-376-8610. Our friendly staff is always happy to assist you. You may also ask our team about our free consultations.