Comprehensive Dental Procedures
If you are looking for a dental team that genuinely cares about your oral health, you have come to the right place. At the office of Joseph E Golding DDS in Columbus, IN, we provide dental treatments that are designed with your wellness and comfort in mind. Take advantage of our services today, and experience the difference for yourself.
See to it that your dental needs are handled by trustworthy experts. Schedule an appointment today, and get the dental care you deserve. Our general dental services include routine dental cleanings, checkups, and extractions.
Have a brighter smile with the help of our team. We perform a variety of cosmetic dental procedures, including smile makeovers and teeth whitening. In addition, we specialize in veneers, crowns, and bridges.
We understand how intimidating dental procedures can be. Oral irregularities can lead to various dental problems, so it is ideal to have them treated as soon as possible.
Meet Our Team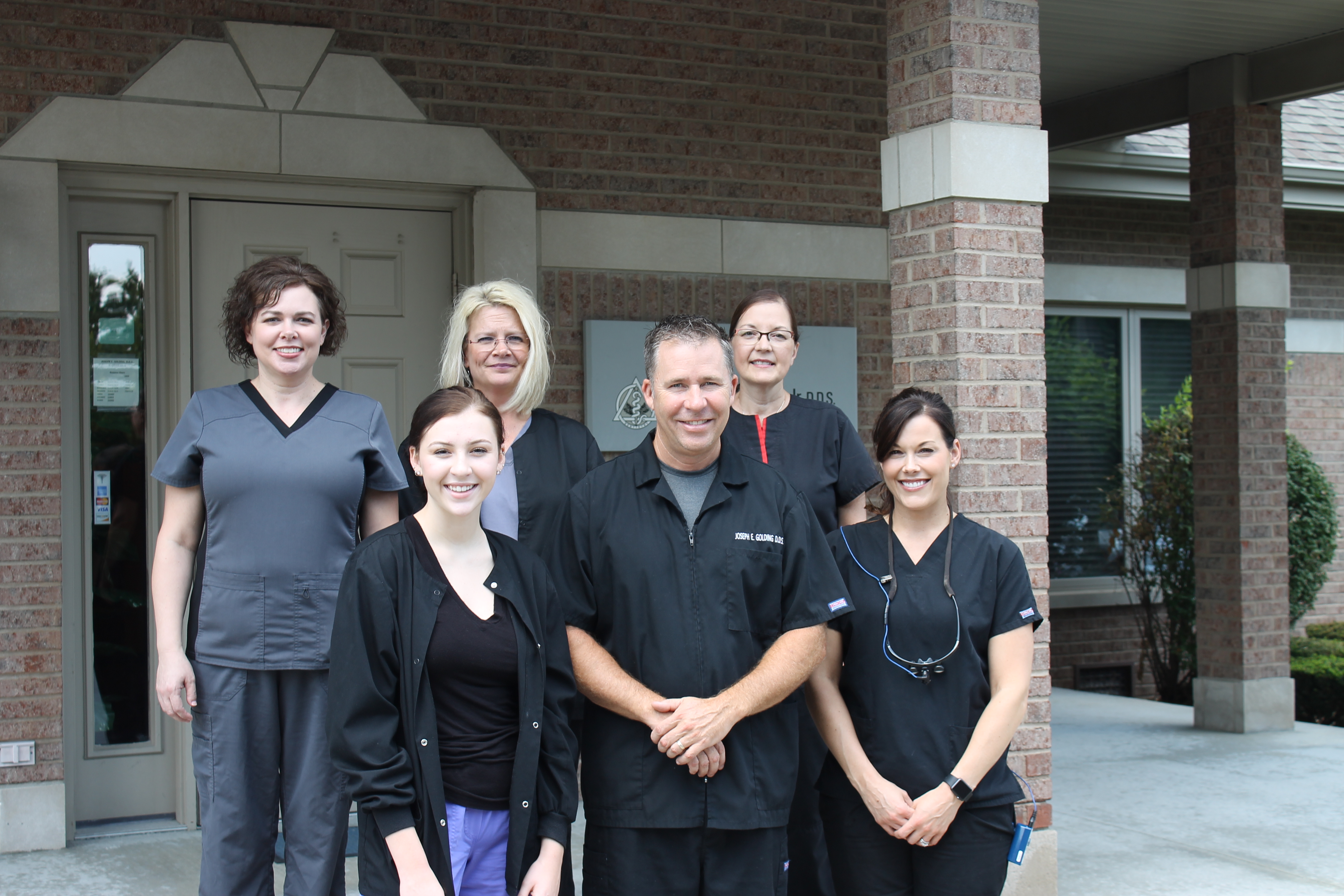 For questions about sedation dentistry, call us today at 812-376-8610. Our friendly staff is always happy to assist you. You may also ask our team about our free consultations.